Is there anything better than fan art? You find a thing that you love and consume it and then you find talented people who can draw and bring the characters in your head to life. With TV and movies it's a bit different because you know what a character looks like but then there are re-imaginings which are just wonderful. Instagram so great for following amazing artists and here are seven of my favourites
Brian Kesinger does this really wonderful thing where he reimagines characters in a Calvin and Hobbes style. Brian is a  story artist at Walt Disney animation studios and artist for Marvel Comics so his account is filled with all my favourite characters. His cartoons are often cute, poignant and sometimes a little sad. It gets you right in the feels. Lil Kylo is one of my faves.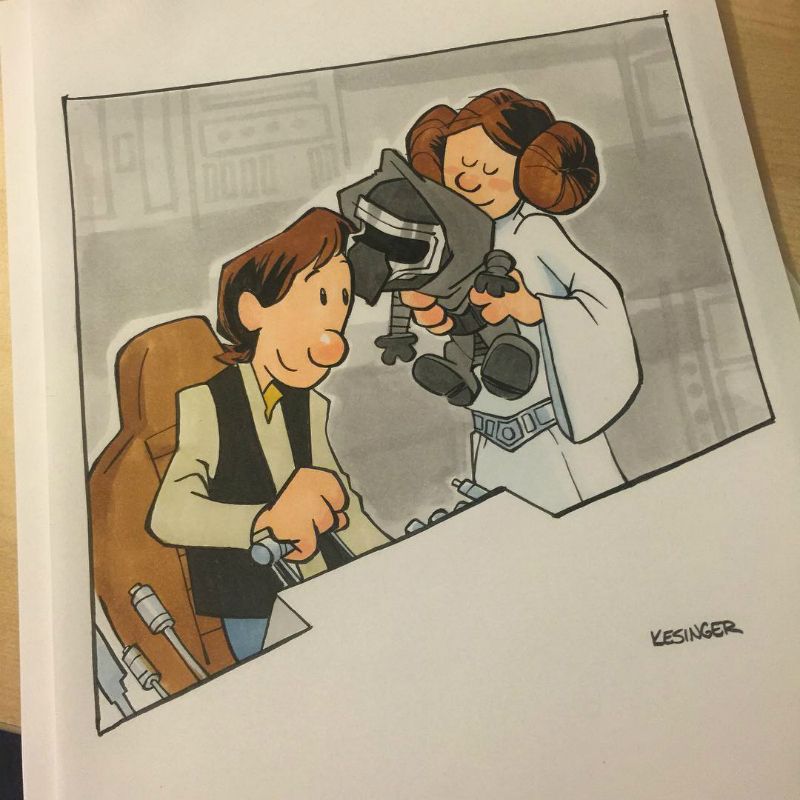 Follow him on Instagram and you can find his Etsy store here.
Naomi is hands down one of my favourites on Instagram. She's my go-to for all things Harry Potter and Fantastic Beasts. She's currently doing a really cute series on the different potions.
And I absolutely LOVE this Hijabi Hufflepuff! #RepresentationMatters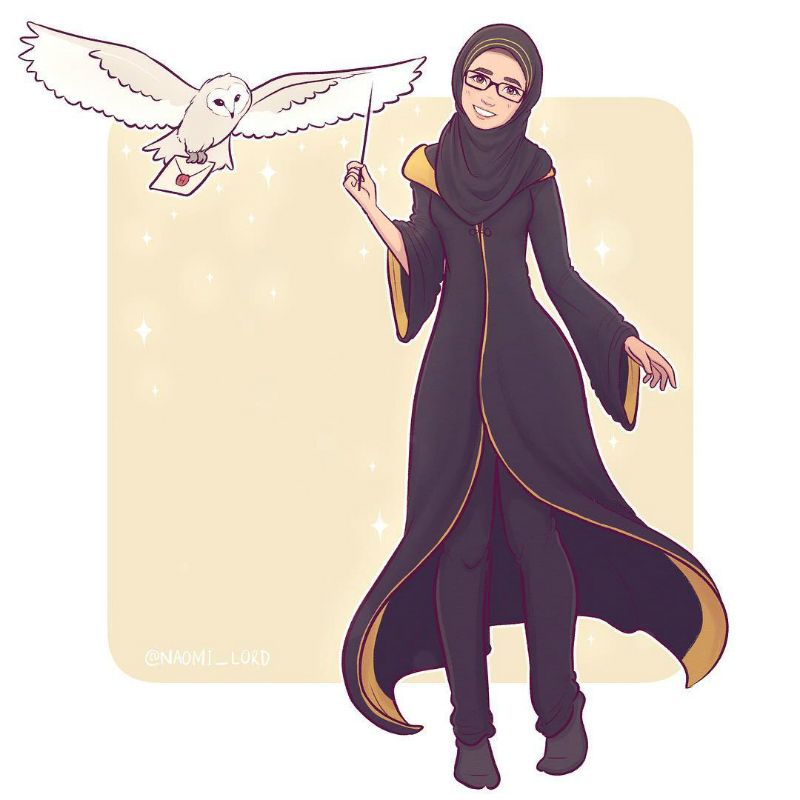 I actually can't choose just two of my favourite pictures of hers so here are a few.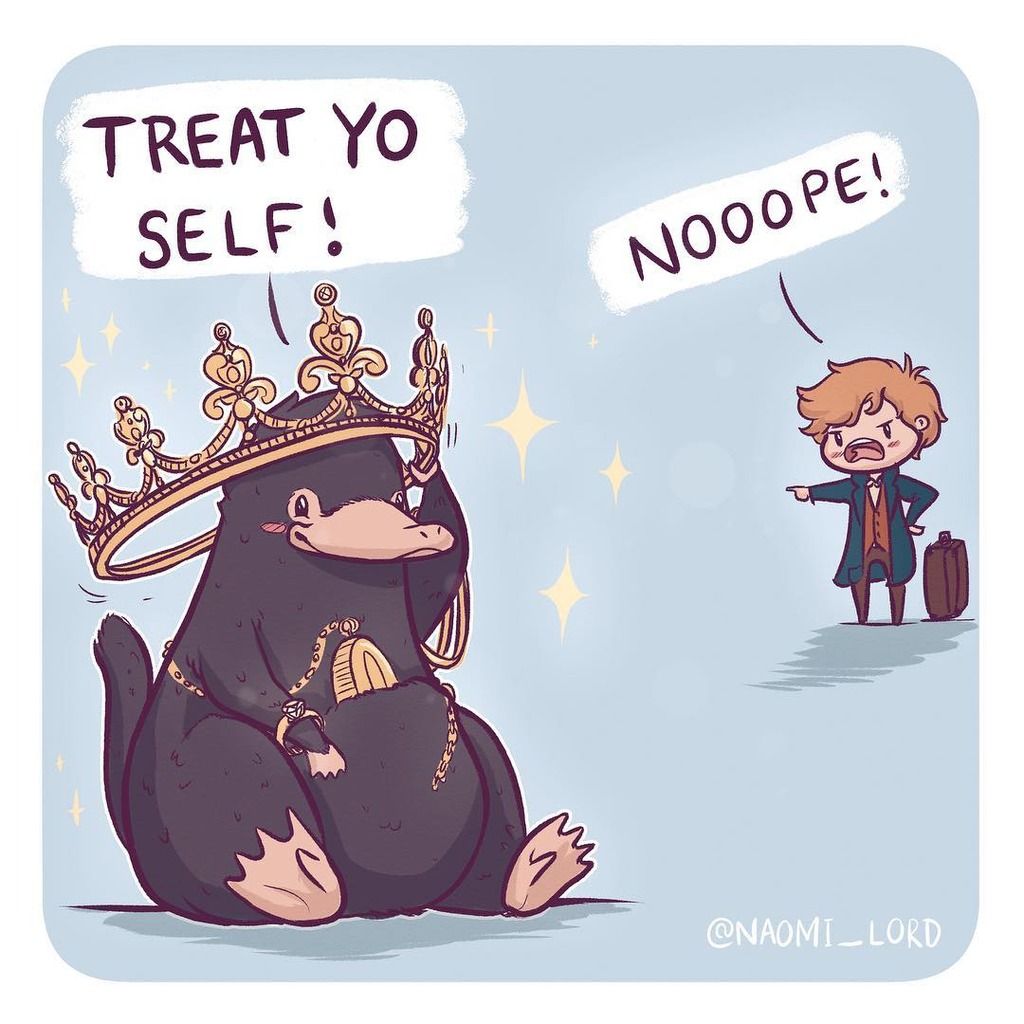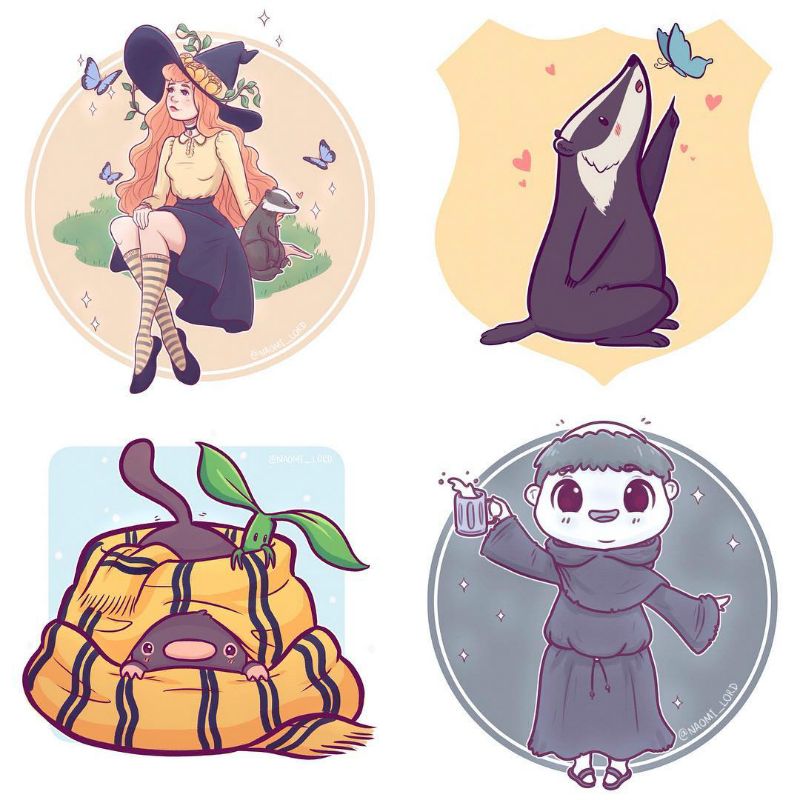 Go check out her Instagram and then head over to her Etsy store to buy prints, stickers or custom portraits.
Charlie Bowater started off just doing fan art of Sarah J Maas's Throne of Glass (TOG) and A Court of Thorns and Roses (ACOTAR) book series but now she seems to be the official artist for her having done both the colouring book as well as the cover for the latest novel, A Court of Frost and Starlight.
This one is actually my phone's lock screen: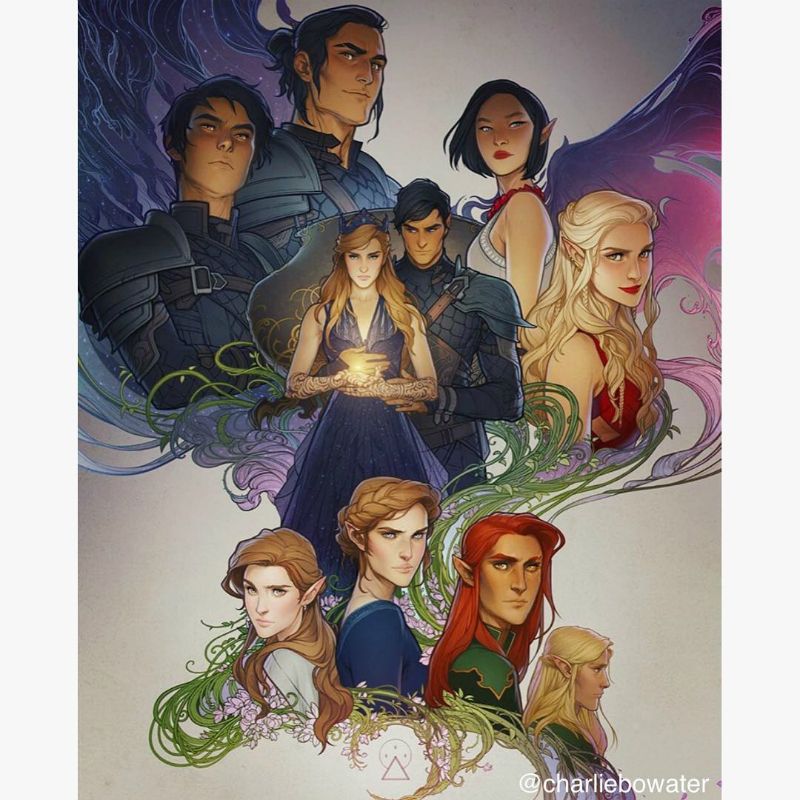 I love that Charlie's interpretations of these characters are so spot on and they look exactly as I had imagined them. I especially love her Manon who is possibly my favourite character across the books.
She is a fantastically talented artist and one of my Instagram faves.
Follow her on Instagram here or support her Patreon here.
Coco is a recent find of mine and she's an artist from France. She posts so many great anime drawings on her Merwild and Co Instagram account and got me to follow because just look how gorgeous these drawings of Kakashi, Naruto and Sasuke are.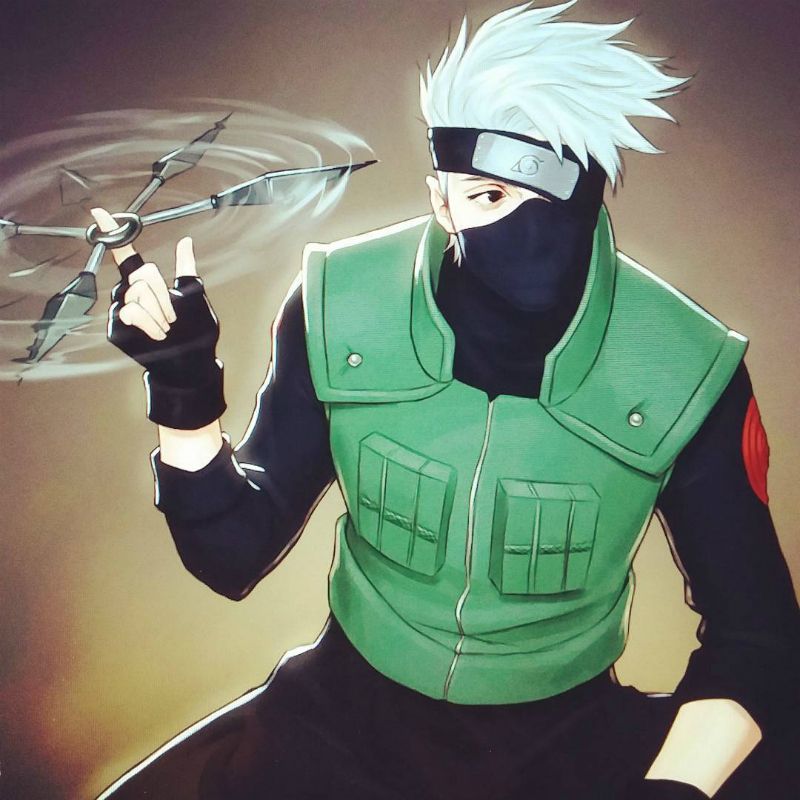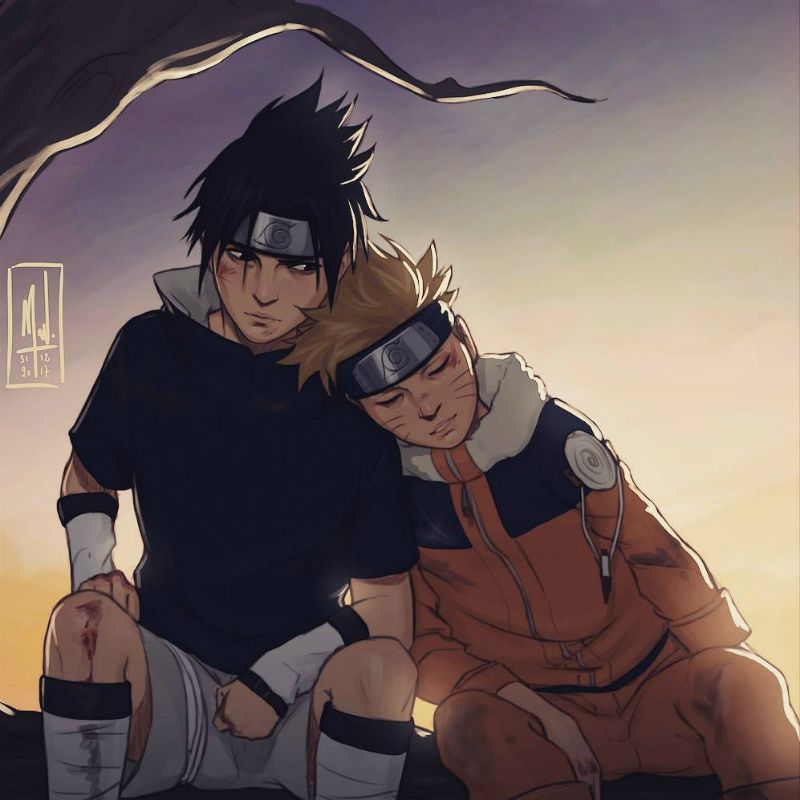 Follow her on Instagram here.
Emily does cartoon strips rather than just art but she's so hilarious that I had to include her. She does a series called My Life as A Background Slytherin. She will occasionally do ones from the other three Hogwarts houses as well but this one as a Gryffindor still has me laughing 3 months later. "Cuz you just witnessed a murda"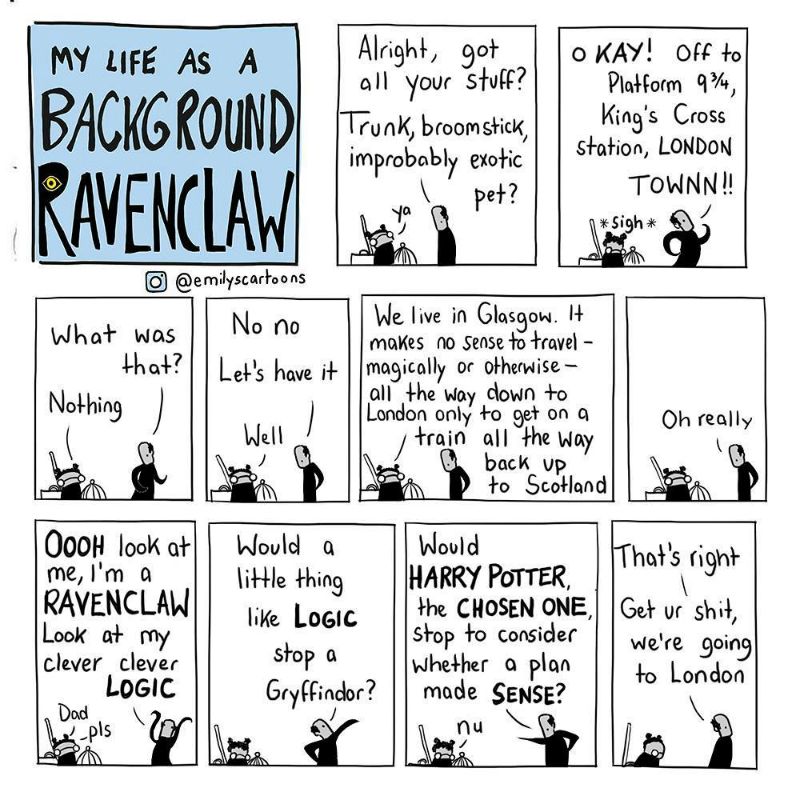 Follow her on Instagram here and shop her Etsy here. 
Kerby is a Phillipino illustrator who is not necessarily a geeky artists but he does a few of them. I came across him in 2014 with his intricately drawn illustrations. I mean, how amazing is this Pokemon collage?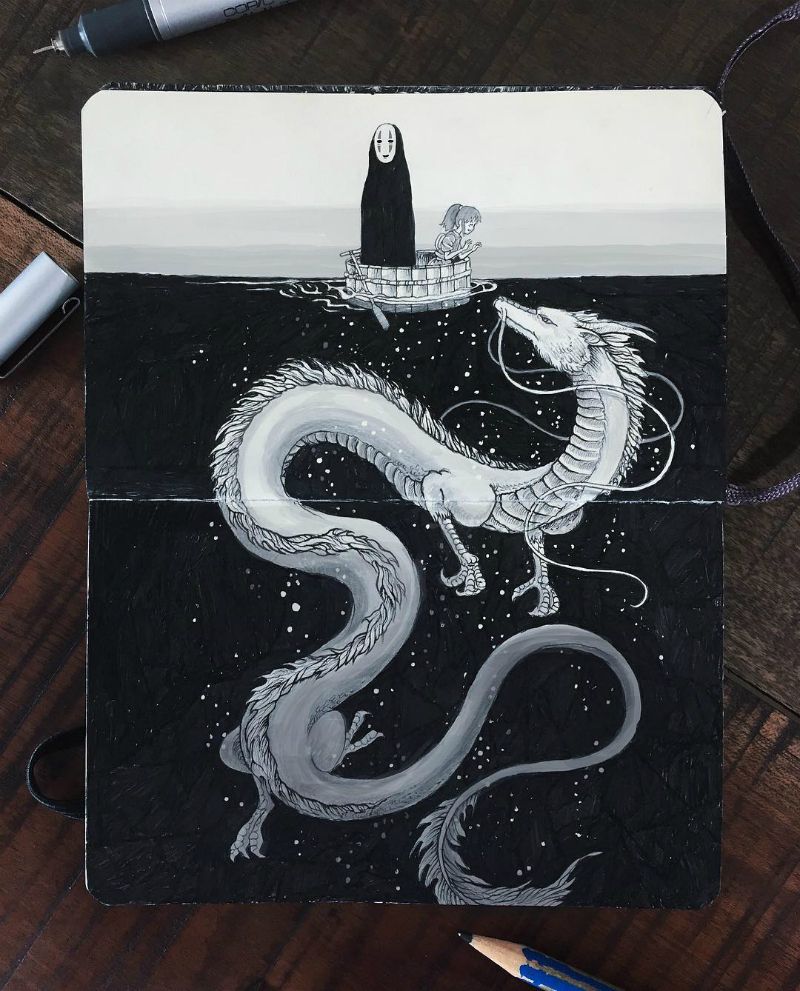 Follow him on Instagram here.
Silke Tara does the cutest chibi drawing of some of my favourite fandoms but especially Harry Potter, TOG and ACOTAR. Much cute, so amaze.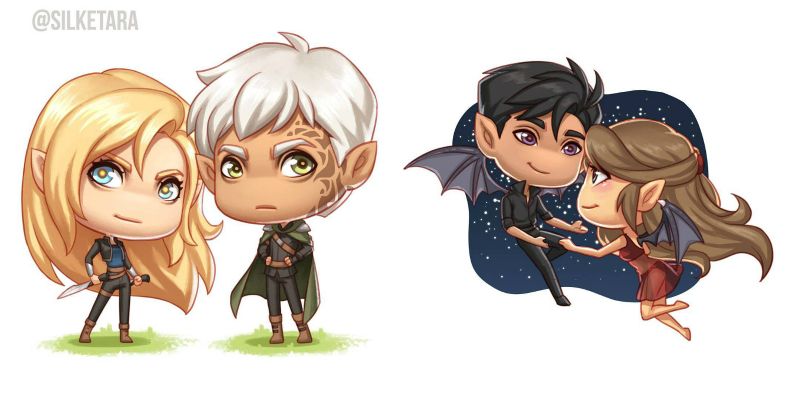 Follow her on Instagram here.
Honestly, I am jealous that there are such talented humans in this world. I often wish I was one of them but I'm so happy to live in a world with not only an appreciation for art but where people can express their love for their favourite things and bring a community closer to each other.