Guys, let me start off by saying I really enjoyed season 2 of Luke Cage. And I feel like I need to say this because I thought I enjoyed season 2 of Jessica Jones but honestly, it was a chore to watch. Trish was annoying, Jessica's drunkenness was getting old and even though it had it's moments it was not the best. Don't get me wrong, I love Jessica Jones as a character and even more so when she was forced to team up as the Defenders, but her sophomore outing was not the best.
Luke Cage's however was pretty great. It did have it's low points and I'll get that out of the way first but let me just say even Danny Rand was not annoying in his cameo episode appearance. Luke Cage made me not hate Danny Rand. The boy did not complain even ONCE! My word. I always like seeing the members of The Defenders interact with each other so that was a treat.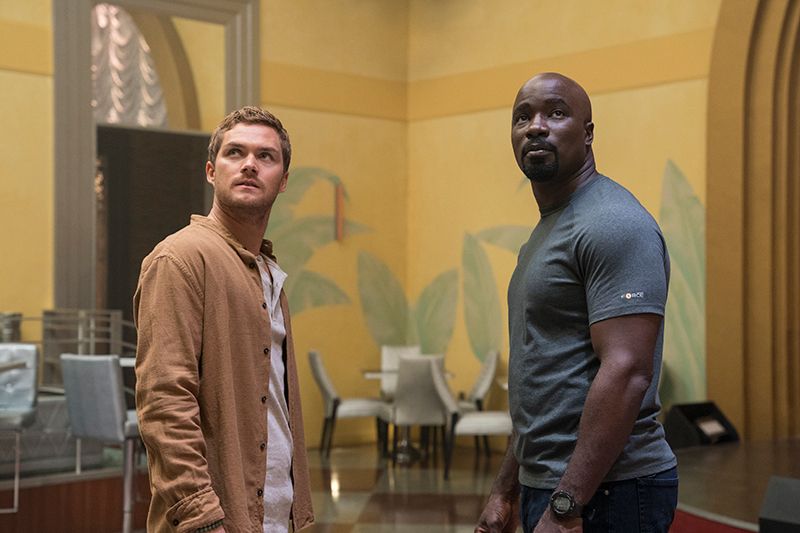 So y'all, I'll be discussing things that happen throughout the season, so if you haven't watched it please just close this now. Don't say I didn't warn you.
via GIPHY
Okay, so to get the junk out of the way, I didn't quite like how the season ended with Luke holding court among the crime families of New York in Harlem's Paradise. And even though he says he is the Sheriff rather than the new boss, it sure didn't feel that way when he had some flunky send Claire home. Who even are you Luke Cage?! Nope. GTFO with that nonsense guy.
It was also a bit of a slow start to the season, the first two episodes were mostly Luke going on and on about how invincible he was. Which we all know means he's going to get his ass handed to him.
But aside from that junk this season was great. As a villain, Bushmaster stole the whole goddamn show for me. It was refreshing to have new bad guys in the Jamaicans that weren't Madame Goa, again. But also, the Jamaicans were just a hardworking community trying to live the American Dream. But was Bushmaster really a villain? He reminded me a lot of Frank Castle. Bushmaster had a lot of the same grievances and methods that The Punisher had and we were all rooting for Frank Castle to get his pound of flesh. Bushmaster just wanted Mariah and Luke Cage was simply in his way.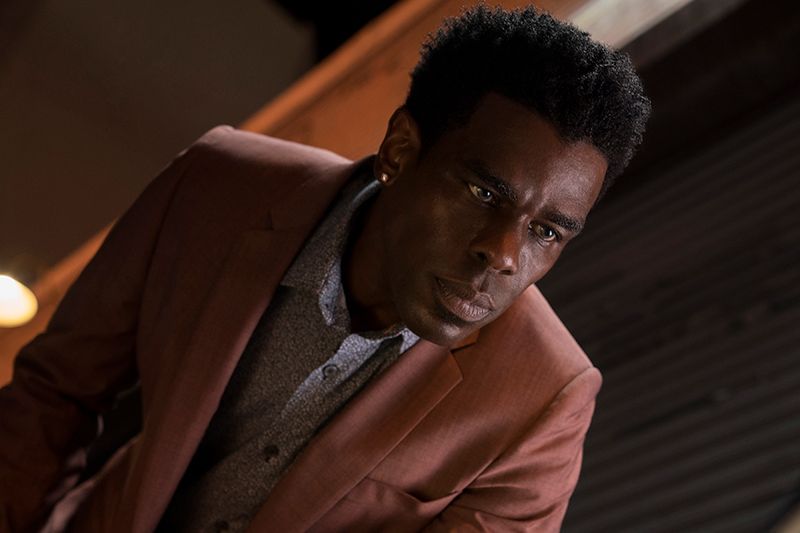 But just watching Mustafa Shakir on screen was a treat. His Jamaican accent was mesmerising and watching him go up against Luke, I wanted them to work past it all and be friends. The scene where they actually work together and fight is so fantastic. I loved it. Like Bushmaster says, they "coulda been bredren"
And to be entirely honest, Luke should've just let Bushmaster take Mariah out because as it turned out she was the actual goddamn worst. I think I may have actually shouted "just let him bladdy kill her Luke! OH MY GOD!" She was a snake in the grass unlike Cottonmouth who didn't pretend to ever be anything other than what he was. She surpassed his brand of crazy and even Shades saw that eventually.
And then let's talk about Misty. I like Misty's progression in this season. How Colleen just left her to fend for herself in the bar and then getting her mechanical arm. I liked the side-kick vibes between her and Luke but it was honestly more of a partnership because our girl Misty can hold her own.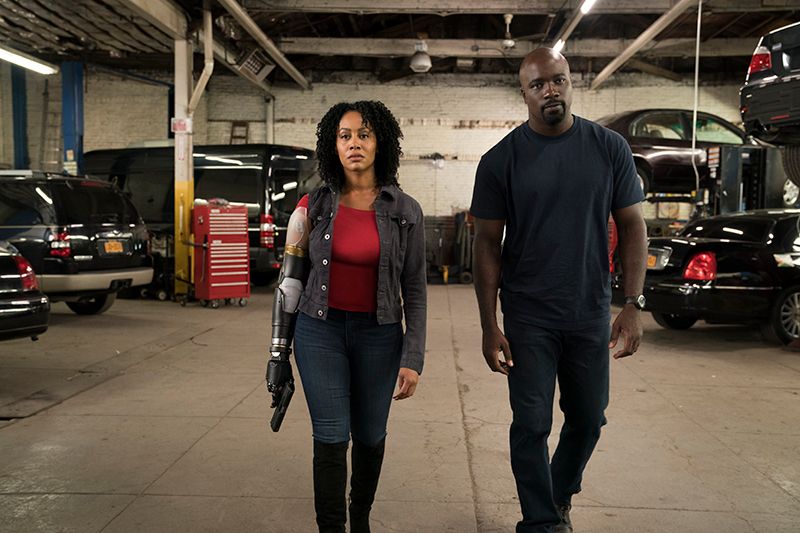 All in all, I really enjoyed this season but I wasn't keen on it ending the way it did. Luke Cage was a man of the people, accessible to them. Now he's ruling from his ivory tower and I can only imagine what that hold in store for season 3.